While watching many of the Global ETF's and indices over the last month, we have recently seen a double bottom form in both US Stock Market and the Australian Stock Market.
We have also watched the US Dollar show some real strength, and there has been well stated problems in Europe, especially with the European currencies such as the Euro and the Pound.
While all this was going on, the Gold ETF has been anything but impressive......or has it.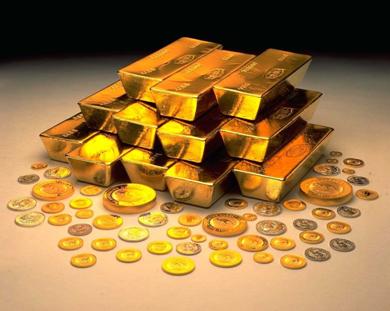 We can see from this chart below, back in the 2nd week of May that Gold move to far to quickly, and as a consequence sold off and failed to bullishly confirm on Williams %R.
Since then Gold has been strong enough to maintain the trend, and has been quietly building for its next move. The chart below of the CBOE Gold Index, clearly shows an Ascending Triangle starting to form. And according to my Williams %R system a close above 221.83 would be a Bull Confirmed buy signal, within the next week.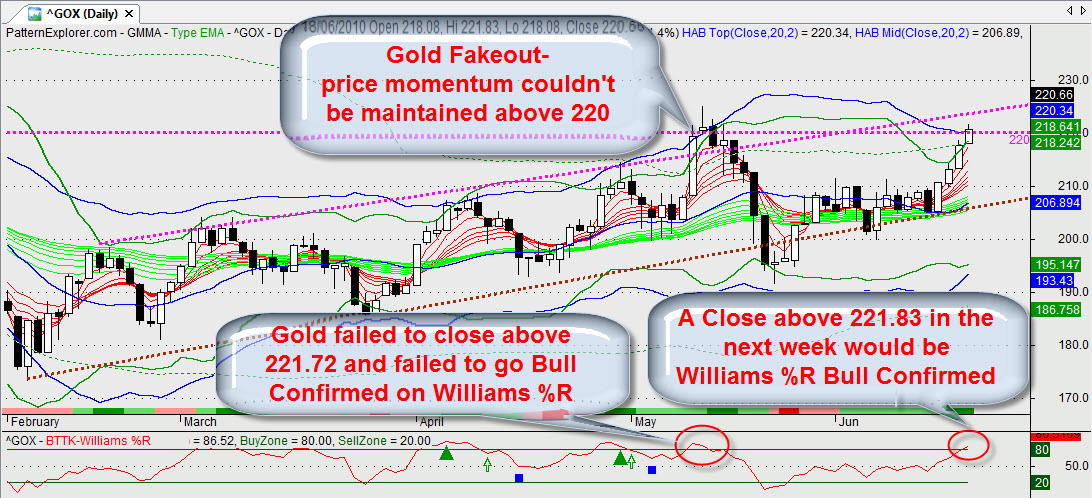 Whether this potential bullish signal plays out over the next week, one thing that is certain, this Bullish Trend of Gold is pushing to break a major resistance level at 220 on the CBOE Gold Index. If it can manage to do this, I can see Gold pushing all the way to at least the 230-240 region.
So over the next week I will be looking to my Williams %R system to tell me if Gold is strong enough to confirm. If it doesn't, I will be keeping a keen eye on this Gold ETF as the Ascending Triangle still has room to play.
Stay tuned for next weeks post, and Happy Trading.
Cade Arnel
Trend Hunter
www.globaltrendtraders.com 2009-2010