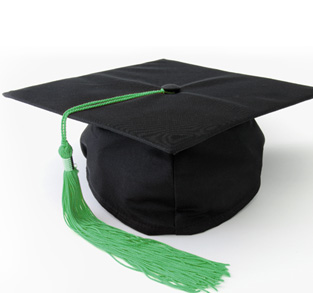 The following are Trading educational resources that I used myself and have found to be of high value to my own trading success, or have been highly recommended to me by people I trust.
Every educational product specializes on different trading topics, and as such, so does its educational contents. So please conduct your own full due diligence investigation to be sure these products meet your needs, before considering their use.
Be sure to read my Terms and Conditions page, as (1) I cannot guarantee these sites apply to your needs (obviously), and (2) I may receive a referral commission for some of the products or services listed on GlobalTrendTraders.com, should you decide to purchase their product or service. If you have any further questions feel free to contact me.
Trading Courses I've completed, that I am comfortable recommending:

BigTrends.com is industry leading Stock Market Education company, owned & run by Trading Hall of Fame Member Price Headley.
As their name suggests they focus on finding the best and biggest trends.
Strengths: Teaching students Market Timing, develop Trading Systems, Trade Management, Trader Psychology, develop a successful Trading Plan, Option Strategies.
Price Headley has a unique methods of using conventional chart indicators (Williams %R) to gain an edge on the market, and has even created some of his own indicators.
I personally have been coached by Price Headley as part of the BigTrends Coaching service, and would personally recommend it to traders seek help in the above areas.
BigTrends offer a range of products and services, where you can learn to trade from a 20-year market professional!. They include:

Personal Coaching
DVD Homestudys
Trade Recommendation Services

Product Reviews :

CandleCharts.com is another Stock Market Education company, owned and run by Steve Nison, who is famous for interpeting Japanesse Candlesticks methods from the Japanesse back in the 1970's and bring it to the Western World.
Steve Nison specializing in teaching students Japanesse Candlesticks methods
Strengths: Candlestick Patterns, Combining Candlesticks with Western Technicals, Strategies for Japanesse Candlestick Charts.
I have also completed of Steve Nisons Candlestick DVD Homestudy. For anyone who wants to learn candlesticks from the original Candlestick Expert, Steve is your man.
Steve Nison offers a range of  Candlestick DVD Homestudys products including:

Nison Novice
Nison Apprentice
Nison Snr. Apprentice
Nison Expert

OptionsUniversity.com is another industry leading Stock Market Education company, founded in 2004 by Brett Fogle and Ron Ianieri.
Brett, Ian & their Team both specialize in teaching students about the finer details of Options and many Option Strategies.
Strengths: Options, Option Greeks, Options Strategies.
I have studied the Option University homestudy videos. The Options University team really know how to pass on their years of experience as floor traders at various Stock Exchanges, including the CBOE.
Options University offers many different products & services including:

Options 101 Homestudy course
Options Mastery Series Video CD course
Various individual Options Strategies DVD Homestudys
Platinum Coaching & Mentoring Program
Recommended by others who's opinion I trust: