When trading the Stock Markets, how you make your Stock Trading Picks can be the difference between success and failure. Of course, how you filter your trade picks, can also save you a lot of time. So it makes sense for your trading success and time management to build a process that helps achieve this.
With this in mind, I have decided to put together some tips to help traders save time and money while searching for Stock Trading Picks
Filter by Price & Volume
Depending on your trading style, you may want to focus your stock trading picks on blue chip stocks, avoiding penny stocks or stocks of low liquidity, or vice-versa. The quickest and easiest way to target the Stocks or Stock Options that fit your trading style, is to filter by a certain price bracket or liquidity/volume.
By conducting this search you can make a list, or a folder full of the stocks that fit your criteria, so you don't waste time analyzing stocks that don't.
Making Sense of Indicators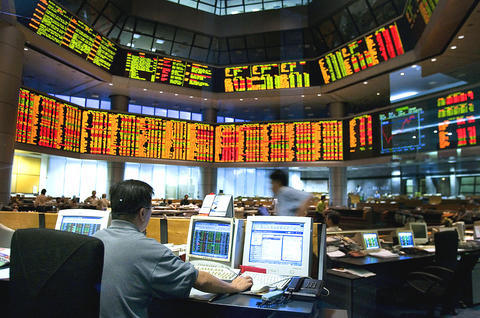 Most Technical Traders study one, or a group of Technical Indicators that either signal what price mode (Bullish, Neutral, or Bearish) the stocks price action is in, or Entry and Exit Signals.
It is easy, when looking at multiple indicators to be caught in two minds, trying the rationalize what the indicators are saying. Especially when one indicator is saying one thing, and other indicators are saying another.
With that in mind, the key to good trade picking practice from a western technical standpoint, is to use a primary indicator to give your main signals to Buy or Short. Then use a secondary indicator/s to filter out poor or bad signals, and thus helping you focus on the good signals, and avoid taking the poor.
For the above reason, one of my favourite primary indicators is Percent R indicator
Understanding Time Frames
Traders also need to consider what time-frame they are going to trade...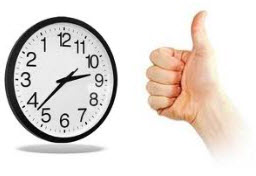 Standard time frames to trade are:
Long Term Trader ==> Monthly Charts
Intermediate Trader ==> Weekly Charts
Position Trader ==> Daily Charts
Swing Trader ==> 60 min Charts
Day Trader ==> 1-15 min. Charts
Its recommend that traders starting out, only focus on one time frame, keying their entry and exits off a single time-frame, which suits their trading style.
It can be a dangerous game swapping time-frames, taking your stock trading signal off one time frame, and managing or exiting trade positions off another time frame. With this practice, it can be easy to whipsaw yourself out of a position, only to see it hold on the close of the Original Time-frame.
With that said, it can be really powerful to look at multiple time-frames while filtering your stock trading picks, as a way or filtering out the bad signals. If you can manage to find opportunities that have the two or three Time-Frames aligned and in agreeance, your chances of success will greatly increase.
So there you have it, 3 great ways to improve your stock scanning process for finding great Stock Trading Picks.
Whether you like to manually filkter your stocks, or automate the filtering process with stock scanning software, these tips can help save time and money. The only thing each trader must do, is decide on which methods and criteria they would like to filter stocks by, and a list of Trading Picks can then be produced in a matter of minutes.
Happy Trading,
Cade Arnel
Trend Hunter
www.globaltrendtraders.com 2009-2011 ©